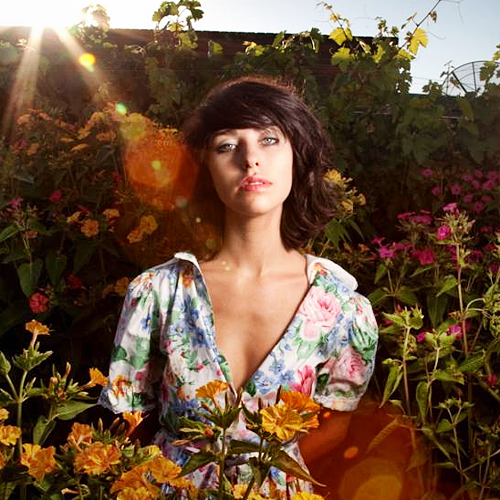 It's almost like I'm reliving a moment in the 80s that I'm just not that sure of.  Like living in a fantasy, or combining the memories of Top Gun, Back to the Future, David Bowie's crotch in the Labyrinth, folded paper football love letters, songs that had a simplicity (Expose), and emotions that were honest and put forward (Dear Diary / My So Called Life).  It was a time when things seemed to have meaning (being that I was a growing child in the 80s and early 90s). Kimbra brings emotion to these feelings through a dark, yet true honesty in her sound, but also containing simple quirkiness to it.  The darkness seems to be part of what the title of her new album, Vows, is about.  The album, which she spent about 3 years writing and co-producing, touches upon different relationships and the promises and attachments we have to those we hold close to each other.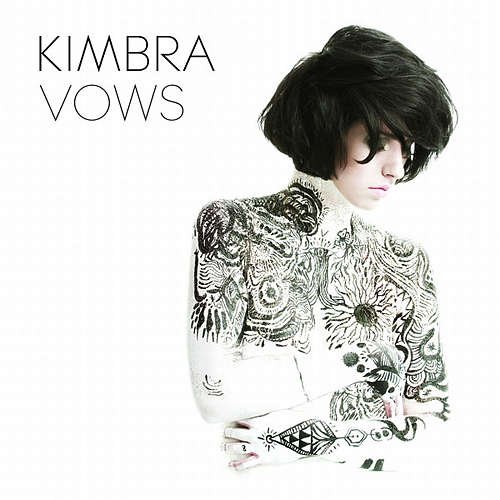 Growing up in New Zealand, Kimbra (Kimberly Johnson), spent most of her youth playing music, and not really singing until her later years.  Compteing in the New Zealand competition called SmokeFreeRockquest and singing the national anthem at a well-attended Ruby tournament (30,000 people), Kimbra soon gained much attention for her soulful voice and indie poppy sound.  Moving from New Zealand to Melbourne, Australia, Kimbra met new artists, and helped develop her style as a musician.  Teaming up with Miami Horror and Gotye, she played backing vocals on their tracks, and helped boost her popularity within Australia.
So what about Vows?  Amazing album, combining sounds of Nina Simone, hints of Amy Winehouse, Bjork and Florence + the Machine, Kimbra ties in a sound and style of jazz and soul and a more poppy and contemporary feel to it.  The first portion of the album brings you in with a more pop familiar sound, and as it progresses a more smooth jazz and soul style which is Kimbra emits.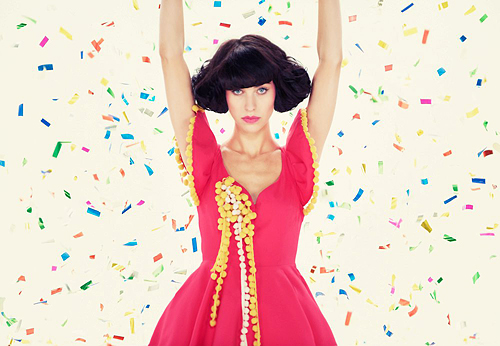 Her first single, Settle Down, struck wonders and curiosity as to who Kimbra was, going viral on YouTube, gaining her popularity and sparked interest all the way over to the United States.  Directed by Guy Franklin, the video explores two women's (portrayed by children) relationship with being single and the other in a euphoric state of Love.
Cameo Lover, directed by Guy Franklin again, brings a more pop side to Kimbra, which is amazing to see in this very simple yet amazing video.  Alluring men with a band dance ensemble of little girls (two of which are from the Settle Down video) can't be more amazing.
Songs not to pass up on the album, my all time favorite off of it, Old Flame, which emanates all the feelings I spoke of my initial thoughts of Kimbra.  Feelings of a simplicity to our adult lives, or moments when things were just easy, or focused.  Might sound a little wacky to explain, but the focused emotions she speaks about and with the tone of her voice, make listening to her songs as if you are really reliving these moments.  Two Way Street has a charm to it that I love, and really shows the diversity and range in Kimbra's voice.  I think Withdraw shows more of Kimbra's true sound, and nearing the end of the album, this slower song totally shows how talented this woman is.
So what's next for Kimbra?  Well she is already working on her second album, seeing that this one has been three years in the making.  So those who have fallen in love with Kimbra's voice, well don't worry, there will be more to come soon!  Get Vows NOW or you will be missing something truly amazing.